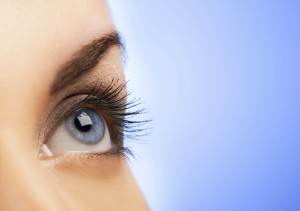 Thick eyelashes can make your eyes rally stand out and look stunning. You may have always had thin eyelashes, or may have lost your thick lashes with age. If you want to make your eyelashes thicker and fuller without having to use makeup all the time for the desired effect, there is now a solution that is simple and easy.
What is Latisse®?
Latisse is the brand name of the drug bimatoprost. Bimatoprost is used to treat glaucoma under the brand name of Lumigan. It was observed that Lumigan also had a side-effect of making eyelashes thicker and longer in many of the patients. This was tested and found to be effective. The drug was rebranded as Latisse and is used specifically to treat hypotrichosis, which is the medical term for thin or inadequate eyelashes. It is a non-invasive treatment to make eyelashes thicker and longer.
How Does Latisse Work?
Hypotrichosis could be a condition you are born with, or you could have lost eyelashes due to aging or disorders like alopecia. Whatever may be the case, your eyes may appear dull or less striking due to thinning eyelashes. If you want to make your lashes look better, then Latisse is a great option.
Latisse is a medication that is available in liquid form. It has to be applied as a thin film on the edge of the upper eyelid, where the eyelashes have their roots. It has to be applied with a disposable applicator which should not be used for more than once to avoid infections. The medication should be applied every night, and all the excess should be blotted out immediately after application. It is normal to experience some amount of redness and itchiness in the area temporarily after each application.
With regular application, it can give you longer, thicker and darker eyelashes over time. It has to be used for at least 6-8 weeks to see a noticeable difference in eyelashes.
For more Information about Latisse, Contact Dr. Andrew Trussler
For more information on Latisse for eyelashes, contact Dr. Andrew Trussler. We are located in Austin and can be contacted at 512.450.1077. We look forward to hearing from you.