Choosing a plastic surgeon can be a difficult and confusing process. Wading through copious amounts of information, listening to friends and factoring in cost can make a very individual decision overwhelming.Dr. Trussler, a plastic surgeon located in Austin TX, emphasizes safety and explaining what works and what doesn't. Most importantly, he is real in the often not so real world of plastic surgery.
He is board certified by the American Board of Plastic Surgery with specialty training as a cosmetic surgeon. He has been featured in numerous publications including the Consumer's Research Council's "Guide to America's Top Surgeons" and was recently included in Marquis' "Who's Who in the United States for 2012." Dr. Trussler has also received several awards for his scientific contributions to the field of plastic surgery. As a plastic surgeon, he has lectured internationally on the topic of cosmetic surgery and has authored numerous manuscripts and book chapters.
Dr. Trussler received his undergraduate degree in Exercise Physiology from the University of Southern California. He graduated Cum Laude and was also a four-year member of the men's varsity swimming team, where he was All-American. He received numerous scholar athletic awards over the course of his collegiate career. Dr. Trussler went on to graduate Summa Cum Laude from the Keck School of Medicine at the University of Southern California. He was a Dean's Scholar and a member of the Alpha Omega Alpha medical honor society. After completing his general surgery residency at the University of Michigan, he obtained his plastic surgery training at the University of California, Los Angeles and then his one-year aesthetic surgery fellowship at The University of Texas Southwestern Medical Center at Dallas, where he later began his practice in 2007.
He was an Assistant Professor in the Department of Plastic Surgery from 2007 to 2012 where he served as the director of both the cosmetic residency and fellowship programs, as well as the co-director of the abdominal wall reconstruction program. He now resides in Austin TX with his wife and 5 children, and practices in the Westlake area.
If you are looking to to schedule a consultation with an Austin plastic surgeon, contact our office today!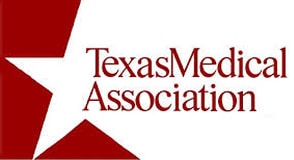 Plastic Surgeon Certifications
The American Board of Plastic Surgery, Certified Plastic Surgery
The American Board of Surgery, Certified General Surgery
American Association of Plastic Surgeons 2009 Leonard R. Rubin – Best Paper Award
American Society of Aesthetic Plastic Surgery 2009 Tiffany Award – Best Scientific Presentation
Professional Associations
The Hospital at the Westlake Medical Center
Aesthetic surgery of the face including facial rejuvenation and rhinoplasty
Cosmetic breast and body contouring, including abdominoplasty and ultrasonic assisted liposuction
Body contouring after massive weight loss
Breast Reconstruction including autologous free tissue reconstruction, DIEP flaps, TUG flaps
Lower extremity reconstruction
Abdominal wall reconstruction
Biomechanical properties of the face and abdomen
Comparison of facelifting techniques
Minimally invasive lower eyelid and cheek lifting procedures
Clinical body contouring procedures, including the long-term outcomes of abdominoplasty
Breast reconstruction flap anatomy
Beale EW, Hoxworth RE, Livingston EH, Trussler AP. The role of biologic mesh in abdominal wall reconstruction: a systematic review of the current literature. Am J Surg. 2012 Oct; 204(4):510-517.
Trussler AP, Tabbal GN. Patient Safety in Plastic Surgery. Plast Reconstr Surg. 2012 Sep;130(3): 470e-8e.
Colohan S, Maia M, Langevin CJ, Donfrancesco A, Shirvani A, Trussler AP, Saint-Cyr M. The short- and ultrashort-pedicle deep inferior epigastric artery perforator flap in breast reconstruction. Plast Reconstr Surg. 2012 Feb;129(2):331-40.
Saint-Cyr M, Wong C, Oni G, Maia M, Trussler A, Mojallal A, Rohrich RJ.Modifications to extend the transverse upper gracilis flap in breast reconstruction: clinical series and results. Plast Reconstr Surg. 2012 Jan;129(1):24e-36e.
Trussler AP, Schaub TA, Byrd HS. Endoscopic Management of the Difficult Lower Eyelid: A Review of 300 Cases. Plast Reconstr Surg. 2012 Sep;130(3): 690-699.
Wong C, Mojallal A, Bailey SH, Trussler A, Saint-Cyr M. The extended transverse musculocutaneous gracilis flap: vascular anatomy and clinical implications. Ann Plast Surg. 2011 Aug;67(2):170-7.
Piper HG, Trussler AP, Schindel D. Gracilis Transposition Flap for Repair of an Acquired Rectovaginal Fistula in a Pediatric Patient. J Ped Surg. 2011; 46:37-41.
Trussler AP, Hatef D, Broussard GB, Brown S, Barton FE. The Viscoelastic Properties of the SMAS and Its Clinical Translation: Firm Support for the High-SMAS Rhytidectomy. Plast Reconstr Surg. 2011; 128:757-764.
Lesavoy, MA, Trussler, AP, Dickinson, BP. Difficulties with Subpectoral Augmentation Mammaplasty Correction: The Role of Subglandular Site Change in Revision  Aesthetic Breast Surgery. Plast Reconstr Surg. 2010  Jan:125(1):363-371.
Hatef, DA,  Trussler, AP, Kenkel, JM. Procedural Risk for Venous Thromboembolism in Abdominal Contouring Surgery: A Systematic Review of the Literature. Plast Reconstr Surg. 2010 Jan;125(1):352-362.
Trussler, AP, Stephen, P, Hatef, DA, Schaverian, M, Meade, R, Barton, FE. The Frontal Branch of the Facial Nerve across the Zygomatic Arch: Anatomical Relevance of the High SMAS Technique. Plast Reconstr Surg. 2010 Apr; 125(4): 1221-1229.
Trussler AP, Kurkjian TJ, Hatef DA, Farkas JP, Rohrich RJ. Refinements in Abdominoplasty: A Critical Outcomes Analysis over a 20-Year Period. Plast Reconstr Surg. 2010 Sep; 126(3):1063-1074.
Bailey SH, Saint-Cyr M, Wong C, Mojallal A, Zhang K, Ouyang D, Arbique G, Trussler A, Rohrich RJ. The Single Dominant Medial Row Perforator DIEP Flap in Breast Reconstruction: Three-Dimensional Perforasome and Clinical Results. Plast Reconstr Surg. 2010 Sep; 126(3):739-751.
Trussler AP, Kawamoto HK, Wasson KL, Dickinson BP, Jackson E, Keagle JN, Jarrahy R, Bradley JP. Upper Lip Augmentation: Palmaris Longus Tendon as an Autologous. Plast Reconstr Surg 2008 Mar; 121(3): 1024-1032.
Trussler AP, Watson JP, Crisera C. Late Salvage of Free Flaps with Catheter-Directed Thrombolysis. Microsurgery. 2008 Mar; 28(4): 11-16.
Janis JE, Trussler AP, Ghavami A, Marin V, Rohrich RJ, Gunter JP. The Lower Lateral Crural Turnover Flap. Plast Reconstr Surg. 2009 Jun;123(6):1830-41.
Herbig K, Trussler AP, Khosla R, Rohrich RJ. Combination Jessner's Solution and TCA Chemical Peel for Facial Rhytides: Technique and Outcomes. Plast Reconstr Surg. 2009 Sep;124 (3):955-64.
Trussler AP, Byrd HS. Management of the Midface During Facial Rejuvenation. Semin Plast Surg. 2009 Nov; 23(4): 274-282.
Heller JB, Gabbay JS, Trussler AP, Heller MM, Bradley JP. Repair of Large Nasal Septal Perforations Using Facial Artery Musculomucosal (F AMM) Flap. Annals of Plastic Surgery. 55(5):456-459, November 2005.
Trussler AP, Rohrich RJ. Video+ The Limited Incision Medial Brachioplasty: Refinements in Upper Arm Contouring. Plast. Reconstr Surg. 121(1):305, 2008
Trussler AP, Rohrich RJ. MOC-PSSM CME Article: Blepharoplasty. Plast. Reconstr Surg. 121(1s) MOC-PS CME Collection:1-10, January 2008
Katkhouda N. Waldrep DJ. Campos GMR. Tang E. Offerman S. Trussler AP. Gugenheim J. Moniel J. An improved technique for laparoscopic highly selective vagotomy using harmonic shears. Surgical Endoscopy. 12(8): 1051-4, 1998 Aug.
Katkhouda N. Hurwitz M. Gugenheim J. Mavor E. Mason RJ. Waldrep DJ. Rivera RT. Chandra M. Campos GM. Offerman S. Trussler AP. Fabiani P. Monie! J. Laparoscopic management of benign solid and cystic lesions of the liver. Annals of Surgery. 229(4): 460-6, 1999 Apr.
Katkhouda N. Campos GMR. Mavor E. Trussler AP. Khalil M. Stoppa R. Laparoscopic extraperitoneal inguinal hernia repair. A safe approach based on the understanding of rectus sheath anatomy. Surgical Endoscopy. 13(12): 1243-6, 1999 Dec.
Schedule Your Consultation with Dr. Trussler Today!